"Do you have an anti-wrinkle cream?"
"Do you have a cream I can use for dry skin?"
"What are the options for acne?"…
These are a few of the questions that our patients ask us every day.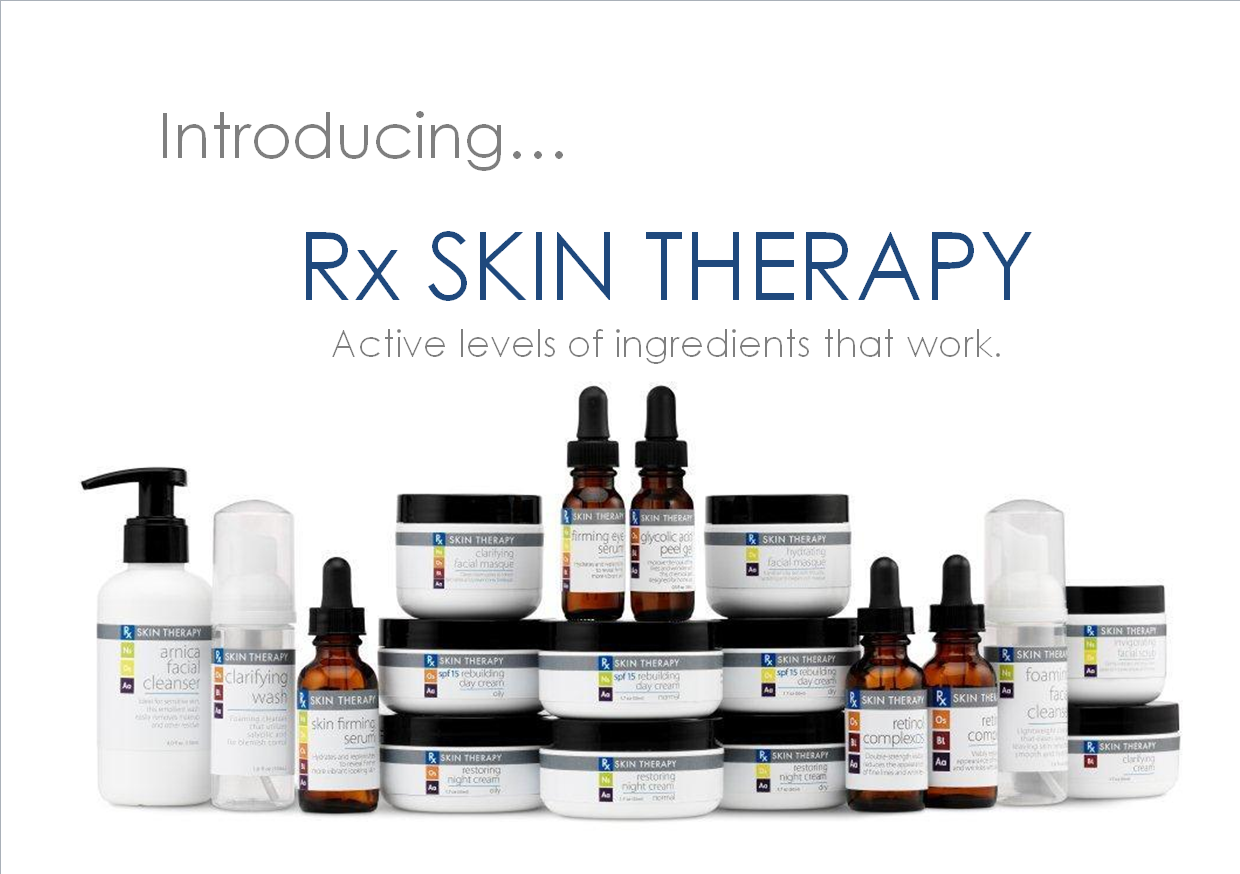 As a pharmacist, our patients always want our recommendations for whatever they may be struggling with or feeling indecisive about. A skincare regimen should address the issues of each specific person and customize a daily regimen to that person. Acne and anti-aging? No problem! Dry skin and acne? We have a solution for that! whatever it may be, we are here to help you.
After a lot of time, researching and exploring the skincare lines on the market, we have found one we truly believe in (and even use ourselves!). We are excited to introduce you to Rx Skin Therapy!
Rx Skin Therapy offers complete skin care regimens customized for your skin type. Because the formulations are science-based and contain medicinal percentages of cosmeceutical ingredients and botanicals, the products are significantly different than most similar products, which often include only trace amounts of these expensive ingredients and botanicals. The line includes cleansers, facial masques and exfoliants, moisturizers, and anti-aging and skin-rejuvenation products. Next time you are in, let us help you find the right skincare regimen for you!
Since many patients are interested in determining their skin type and what their skin care needs are, we are offering skin analysis consultations. If you are interested in setting up a consultation give us a call at (215)-679-9700 or talk to us next time you are in!